News
Posted by Alyssa Pierce on
We are currently not accepting returns or exchanges at this time. If there is ever an issue with your order (damaged, incorrect order, ect.) please contact us at knottiesheadbandco@gmail.com and we will be sure to resolve your issue!
Posted by Alyssa Pierce on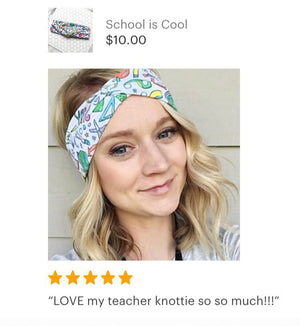 Before creating my own website, I sold my products through Etsy. There, I received 5,000+ 5 star reviews! To browse them all, head to my Etsy shop: www.etsy.com/shop/KnottiesHeadbands.